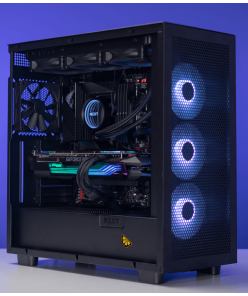 Sentinel
CPU
Ryzen9 - 7900X upto 5.6 Ghz
Mother board
Gigabyte - X670 Aorus Elite AX
GPU
RTX 4080 - Zotac Trinity 16GB
RAM
16x2 - Gskill Flare 6000MHz CL36 32GB DDR5 (AMD EXPO)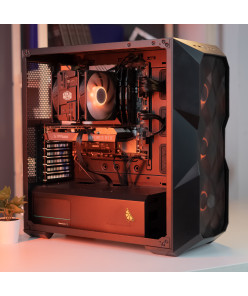 Surveyor
CPU
Core i7 - 13700K upto 5.40 Ghz
Mother board
MSI - Z790 A Pro WiFi DDR5
GPU
RTX 4080 - Zotac AMP Extreme Airo 16GB
RAM
32x2 - GSkill Ripjaws S5 6000MHz CL36 64GB DDR5
Need help choosing the right system?
Connect with our experts today and receive personalized guidance and build recommendations
About these PCs
When it comes to creating the best workstation for Inventor, it's important to consider the intended usage of the software. For example, a more powerful workstation will be needed for large 3D models, whereas a lower powered one will suffice for simple 2D models. Additionally, it's important to consider whether Inventor will be used as a standalone software or in conjunction with other design or rendering packages, as this can impact the system requirements. The below recommended systems are based on the requirements for Inventor alone.
Built specifically for you

Rather than getting a generic workstation, our systems are designed around your unique workflow and are optimized for the work you do every day.

WE'RE HERE, GIVE US A CALL!

We make sure our representatives are as accessible as possible, by phone and email. At TheMVP, you can actually talk to a real person.

FAST BUILD TIMES

By keeping inventory of our most popular parts, and maintaining a short supply line to parts we need, we are able to offer an industry leading ship time.

LIFETIME SUPPORT

Even when your parts warranty expires, we continue to answer your questions and even fix your computer with no labor costs.