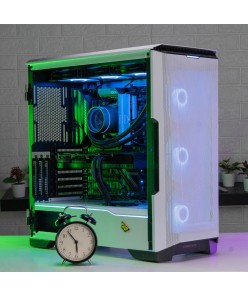 Aerial
CPU
Core i9 - 13900K upto 5.80 Ghz
Mother board
MSI - MAG Z790 TOMAHAWK WIFI DDR5
GPU
RTX 4090 - MSI Gaming Trio 24GB
RAM
32x2 - GSkill Ripjaws S5 6000MHz CL36 64GB DDR5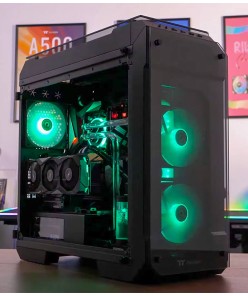 LiDar
CPU
Threadripper Pro - 5975WX Upto 4.5Ghz
Mother board
Asus - WRX80 Sage SE WiFi
GPU
RTX 4090 - Inno3D X3 OC 24GB
RAM
64X2 - Hynix Ecc Memory 3200MHz 128GB
Need help choosing the right system?
Connect with our experts today and receive personalized guidance and build recommendations
About these PCs
When it comes to selecting the right workstation for Agisoft Metashape, there are three key components to consider: RAM, CPU, and GPU. RAM is essential for handling large projects, and should be selected accordingly. Typically, the maximum project size that can be processed on a machine is limited by the amount of RAM available. The complex geometry reconstruction algorithms of the photogrammetric software require a significant amount of computational resources for optimal data processing. Hence, a high-speed multi-core CPU (6+ cores, 3 GHz+) is recommended. Agisoft Metashape supports GPU acceleration as well.
Built specifically for you

Rather than getting a generic workstation, our systems are designed around your unique workflow and are optimized for the work you do every day.

WE'RE HERE, GIVE US A CALL!

We make sure our representatives are as accessible as possible, by phone and email. At TheMVP, you can actually talk to a real person.

FAST BUILD TIMES

By keeping inventory of our most popular parts, and maintaining a short supply line to parts we need, we are able to offer an industry leading ship time.

LIFETIME SUPPORT

Even when your parts warranty expires, we continue to answer your questions and even fix your computer with no labor costs.